Old Town (Street: PCK, 500m to the Old Town)
Homey, bright and cozy – this is the definition of our Provence Residence. The kitchen is symbolically divided from the living room with the long table. Among white brick finishing, the toned leafy wallpaper gives an exquisite touch and it makes the interior alive.
Toruń Apartments (Street: Podchorążych, 700 m to the Old Town - very quiet housing estate)
4 Sfery (Street: Winnica - Lubicka, 800m to the Old Town - view of the Vistula River)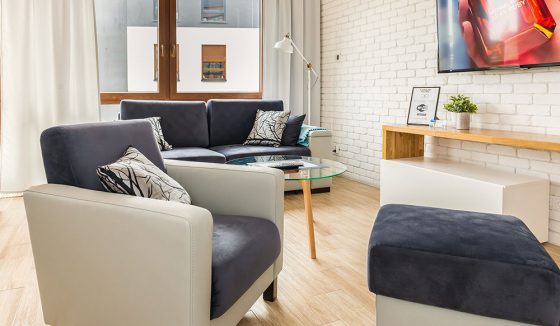 Our mission is to design new comfort of staying in Toruń in home-alike atmosphere. We strive to deliver variety of apartments for demanding guests at reasonable prices. Cleanness and professional service during entire stay is our number one priority.